Western Digital Blue PC SSD 250GB 2.5'' / M.2 2280 Solid-State HardDisk
Description
Western Digital Blue PC SSD 250GB 2.5'' / M.2 2280 Solid-State HardDisk / SATA III 6GB/s / 3 Years Limited Warranty
WD Blue SSD 2.5-inch 250 GB SATA III 6 Gb/s Solid State Drive
| | |
| --- | --- |
| With superior performance and a leader in reliability, the WD Blue SSD offers digital storage that is optimized for multi-tasking and ready to keep up with your high performance computing needs. Available in both 2.5"/7mm cased and M.2 2280 form factors and WD's Functional Integrity Testing Lab (FIT Lab™), the WD Blue SSD is compatible with a wide range of computers, so you can be sure you are making the right choice. Combined with the free, downloadable WD SSD Dashboard and a 3-year limited warranty, you can confidently upgrade your system to the WD Blue SSD. | |
Media
Superior Performance
With read speeds up to 545MB/s and write speeds up to 525MB/s, WD Blue SATA SSDs deliver fast system boot times and less load time.
1.Read/Write speed performance is based on internal testing using CrystalDiskMark. Performance may vary based on host device. 1 MB = 1,000,000 bytes.
2.TBW (terabytes written) values calculated using JEDEC client workload (JESD219) and vary by product capacity.
Leading-Edge Reliability
An endurance rating of up to 400TBW and a 1.75 million hour mean time to failure ensure a WD Blue SSD can help guard your data for years to come.
Maximized Multitasking
Optimized for multitasking, WD Blue SSDs let you simultaneously run several demanding applications with ease.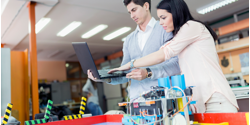 The right FORM FACTOR for your PC
Evolved for smaller and thinner computers, WD Blue SSDs are available in 2.5" 7mm and M.2 2280 models to accommodate most laptop and desktop PCs. And the downloadable WD SSD Dashboard provides a suite of tools so you're always able to check on the health of your solid state drive.
Form Factor
2.5 Inch 7mm, M.2 2280
Product Features
Inspiring performance and capacity
WD Blue SSHD introduces high-performance NAND flash SSD technology to the huge storage capabilities of traditional HDD storage - uniting both to enhance the computing experience. A single WD Blue SSHD drive provides an optimized, all-in-one solution which synergizes SSD-like performance, and massive HDD storage capacity in a single device.
Self-learning technology
Utilizing an advanced set of algorithms, WD Blue SSHDs track SSHD data usage, prioritizing frequently used data for fast access in the solid state portion of the device, adapting, learning and optimizing as applications and command requests change over time. These advanced algorithms reside in the SSHD firmware, enabling it to make intelligent determinations of which data to store in NAND flash memory, without any influence from the host or related storage device drivers.
Work faster, smarter and more efficiently
Power users such as digital artists, photographers, and gamers will welcome WD Blue SSHD's ultra-fast read and write speeds when it comes to their large creative and multimedia files. The capacity limitations of a standalone SSD are no longer an issue; WD Blue SSHD has the capacity for an entire digital portfolio, with outstanding, SSD-like speed.
Gaming, owned
A gaming rig equipped with WD Blue SSHD can deliver faster game loads, auto saves, and can reduce lag between levels when compared to traditional hard drives. Ultra-fast drive response results in a smoother gaming experience and the added capacity means gamers can store more of today's larger game files.
WD Blue M.2 250GB SATA 6Gb/s 2.5" Internal SSD

WD Blue Solid State Hybrid Drives (SSHD) combine a generous amount of NAND flash SSD technology and massive HDD storage capacity into a single drive. WD engineers team up the best of SSD and HDD to produce a hybrid that can increase overall system performance - resulting in quicker system boots, faster application loads, and improved responsiveness when compared to traditional hard drives.
Key Features
Inspiring performance and capacity
Self-learning technology
Work faster, smarter and more efficiently
Gaming, owned
Product Specifications
| | |
| --- | --- |
| Product Description | WD Blue PC SSD WDS250G1B0B - solid state drive - 250 GB - SATA 6Gb/s |
| Type | Solid state drive - internal |
| Capacity | 250 GB |
| Form Factor | M.2 2280 |
| Interface | SATA 6Gb/s |
| Data Transfer Rate | 600 MBps |
| Features | DevSleep mode, S.M.A.R.T. |
| Dimensions (WxDxH) | 22 mm x 80 mm x 1.5 mm |
| Weight | 7 g |
| Manufacturer Warranty | 3 years warranty |



Images
| | |
| --- | --- |
| Right-angle | |
| Front | |
Tell us what you think about this product, share your opinion with other people. Please make sure that your review focus on the product. Inappropriate reviews will not be posted.


Please
login
as customer to write a review.
Should you need more information on the product, kindly write your details to us.