Samsung 850 Evo 250GB Solid State Drive SATA 6GB/s (SSD) - 5 Year Limited Warranty
Description
Samsung 850 Evo 250GB Solid State Drive SATA 6GB/s (SSD) - 5 Year Limited Warranty
PRODUCT HIGHLIGHT :
250GB
2.5" Form factor
Samsung 256MB Low Power DDR3
Samsung V-NAND
SATA 6GB/s Interface
Compatible with SATA 3GB/s & SATA 1.5GB/s Interface
5 Years Warranty
PRODUCT CONTENT :
Samsung 850 EVO 250GB 2.5" SSD (MZ-75E250BW)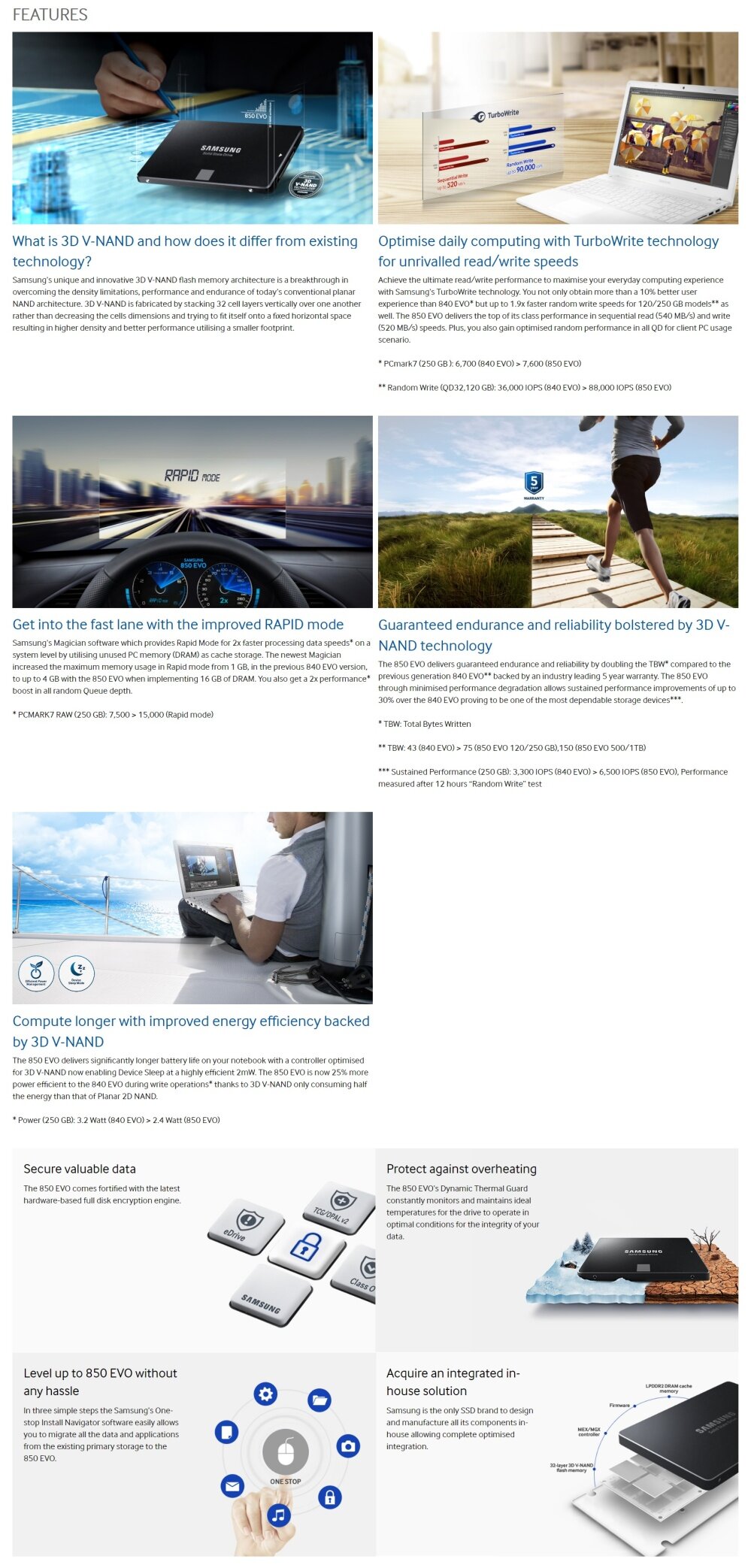 Tell us what you think about this product, share your opinion with other people. Please make sure that your review focus on the product. Inappropriate reviews will not be posted.


Please
login
as customer to write a review.
Should you need more information on the product, kindly write your details to us.